Hospitality Photo Gallery
---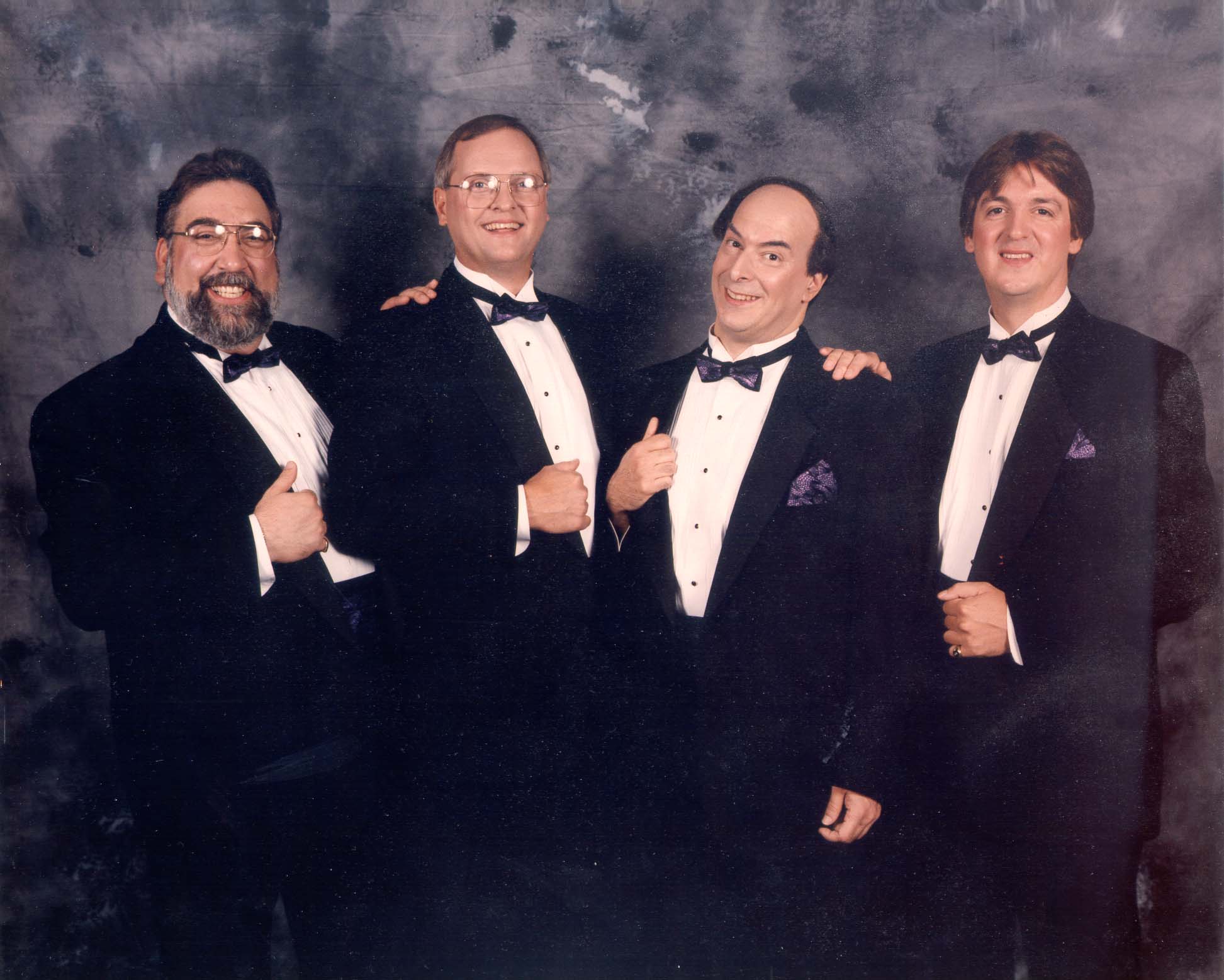 Our first Illinois District contest, Peoria, September 1996.

---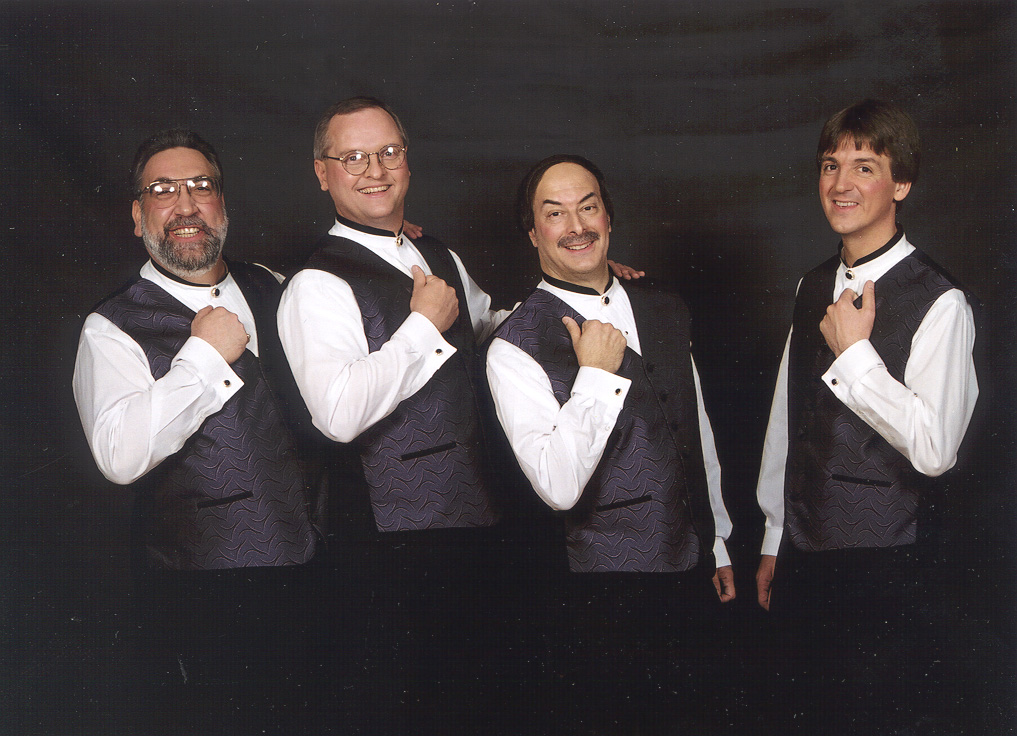 Our next shot at district, April 1999. We made the top ten this time.

---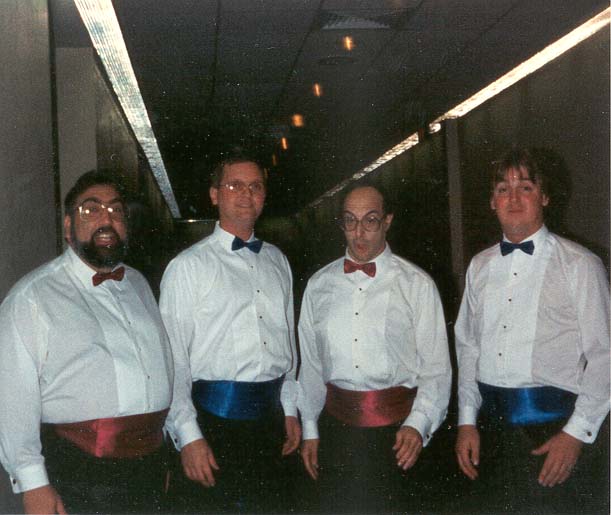 One of our many public performances, Rosemont, Illinois, January 1992.

---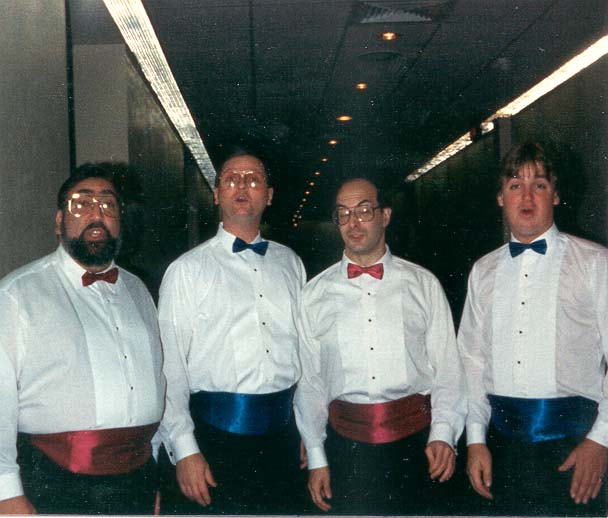 Another shot of our Rosemont performance, January 1992.

---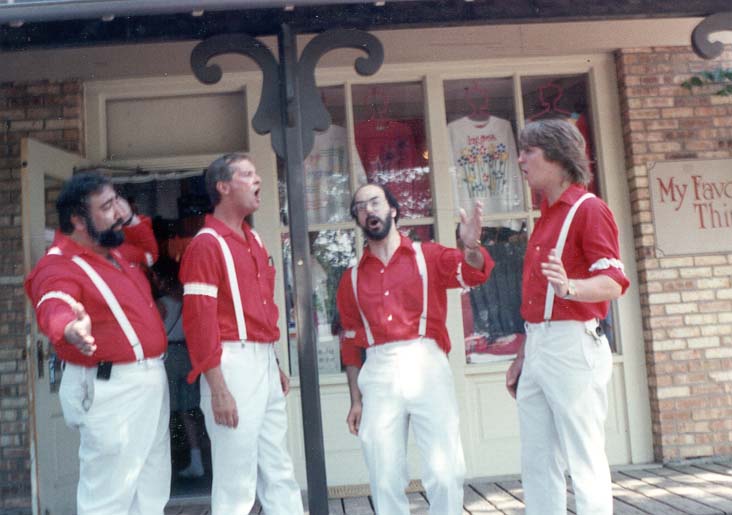 Here we are entertaining the crowd at Turn of the Century Days in Historic Long Grove, Illinois, June 1991.

---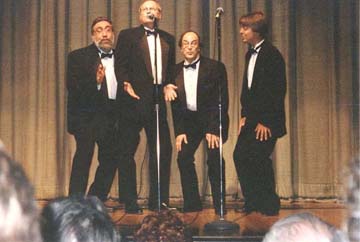 On North Shore Chapter's annual show, we demonstrate how we triumph over life's travails "Side by Side" (October 1997).

---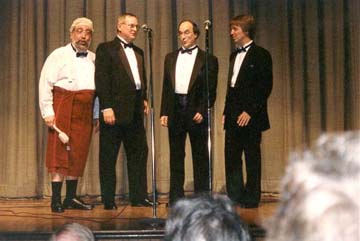 At the same show, we offer a tribute to a squeaky clean little friend--our "Rubber Ducky" (October 1997).

---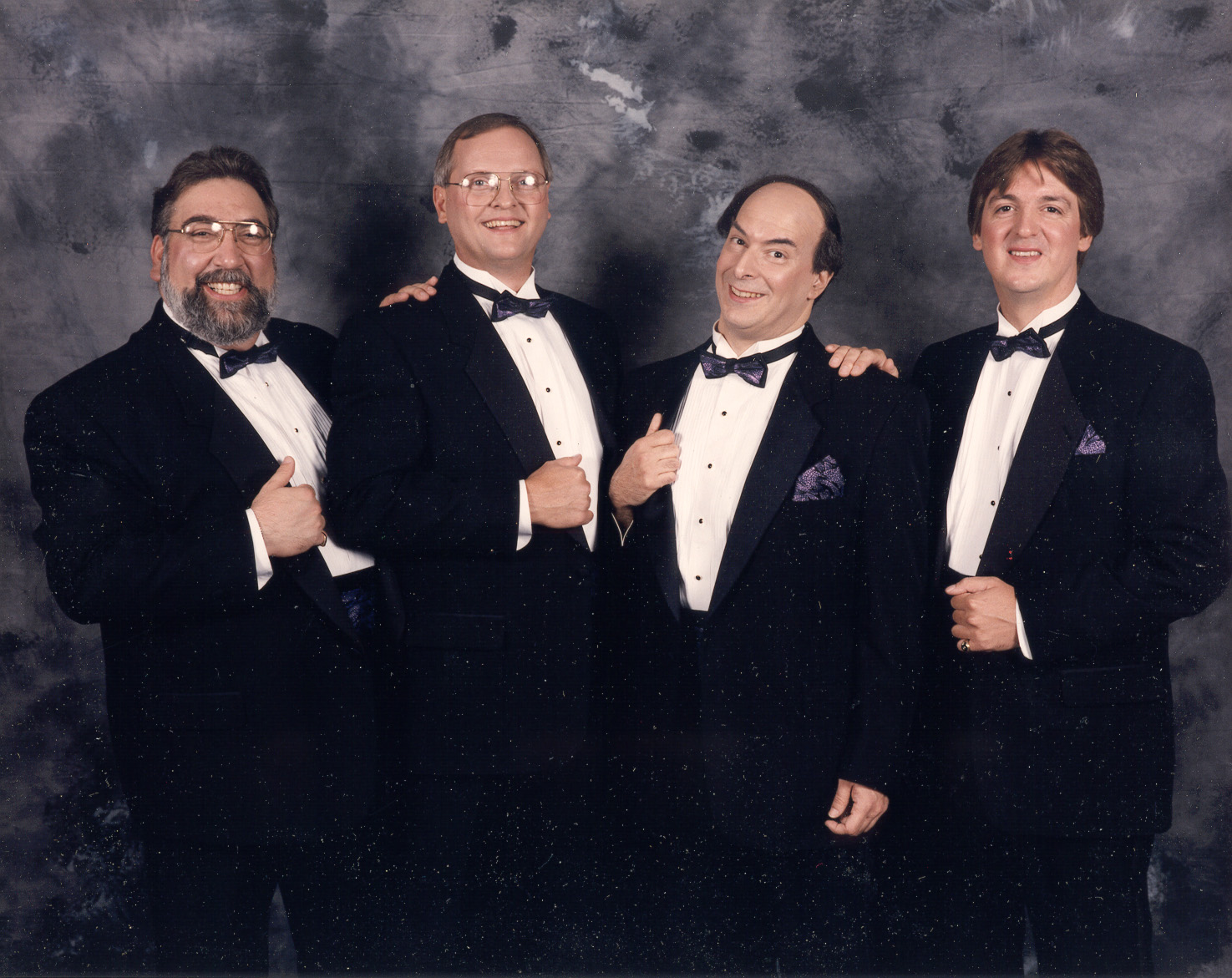 It doesn't happen often, but on the rare occasions we go "a little flat," this is how we look. (Sorry, couldn't resist.)

---
---
More to come. Return Home
Contact Webmaster -- updated 5/03